To North Face Nuptse Boots: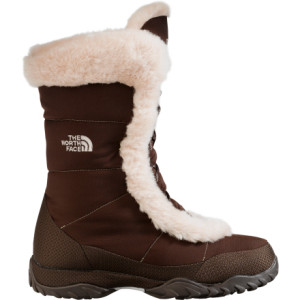 Yesterday I walked home in a serious snowstorm. I saw like, no one outside, no cars, no people on the streets. Very few at least. It was desolate. And cold. My face was really, really cold. Normally I think anyone who wears a balaclava is insane but I kinda wished I had one. And my jeans were soaked through when I got home and my quads were freezing. It was a cold walk. Into the snow. Uphill. Both ways ;).
Normally, my hands and feet are pretty cold, but in this snowstorm, these boots kept my feet so toasty warm I almost could not believe it. That's because there's DOWN inside the boots!!! Woohoo!! And they're cute too. Thank you, North Face!